Welcome to Sanger Realty, Inc. We hope to make your buying and selling experiences as enjoyable as possible.  Buying or Selling, we want to help you.
We help everyone and anyone with their real estate needs.  Maybe you are looking to sell your own home, or you want to get your house on the Multiple Listing Service(MLS) and the Internet, or maybe you just want us to handle everything.  We are here to help you with any stage of the process… from just ideas or advice to full service, Sanger Realty can help!
Here are a few of the main points to consider when determining who you want helping you with real estate.  Are they more than a "big box" or a "friend of a friend" and you certainly don't want your house to become part of a company "collection!"  Prompt, Honest, Friendly and Attentive service is what you get with Sanger Realty!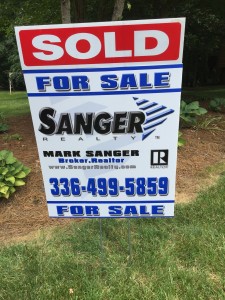 KNOWLEDGE
As a dedicated real estate agent, I am qualified to guide you in buying or selling a home. I believe in using my skills in ownership, finance, contracts, negotiation and marketing to your best advantage.
INTEGRITY
Buying or selling a home is one of the most important transactions in the lives of many people. Because of that, it is important that you work with someone you trust and feel is a market expert with integrity. People trust me with their most-valuable asset. It's a responsibility I take very seriously. I know that your success is my success.
LOCAL EXPERTISE
I offer local expertise in a home market tailored to meet your needs. As a local professional, I know the neighborhoods, schools, market conditions, zoning regulations and local economy. I will do the leg work, keeping you up-to-date with new listings and conditions as they impact the market. I will make the process as pleasurable and stress-free an experience for you as I can.
SUCCESS


I don't measure my success through awards received or achievements, but through the satisfaction of my clients. Whether you are looking to buy or sell your home, I will provide sound and trustworthy advice to help you achieve your real estate goals.
Let me guide you through the complexities of buying or selling your home, eliminating hassles and stress. I look forward to working with you.
Finally, you can enjoy the process of buying or selling real estate!